Gallery
Top Rated Local® Custom Closet Solutions
Custom Reach-In Closets
Small closets can be incredibly frustrating, especially when clutter becomes unmanageable. At Empire Closets, our goal is to provide customers with closet solutions that allow you to organize your closet in a way that suits your personal needs. Below, you will find examples of how we've used small spaces effectively and beautifully.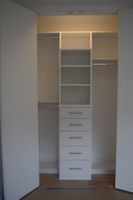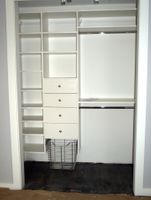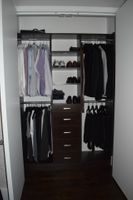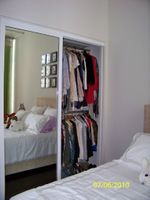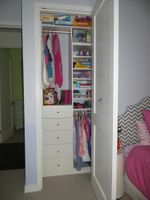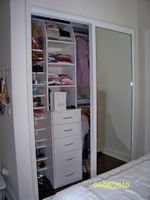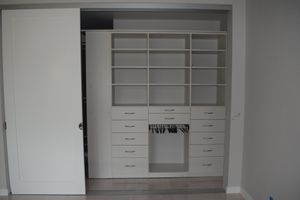 Walk-In Closets
Empire Closets designs walk-in closets that are created specifically to match your vision and dream. We've been in business near Manhattan for almost 15 years! What are you waiting for? Let our team of experienced designers and professionals help you build the walk-in closet of your dreams!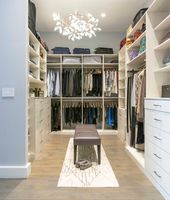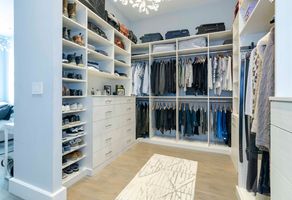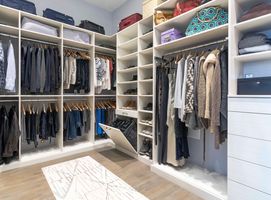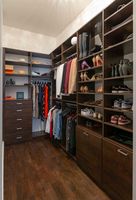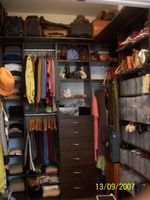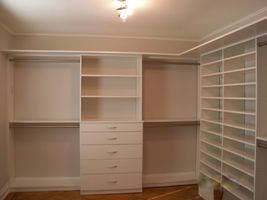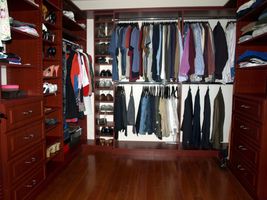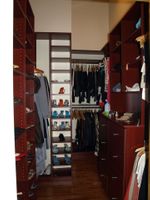 Dressing Rooms​​
There really is no better place to feel pampered than in your own personal dressing room. Trying on clothes has never been more fun. Below you will see examples of how we have previously met our clients needs. Empire Closets can do the same for you, so contact us today!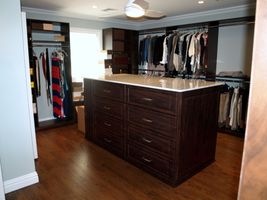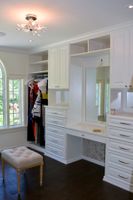 Office Storage
An office is a critical element for those who work out of their home or run a business at their residence. Because we spend so much of our time in our offices, our goal is to help provide you with office storage that will allow you to enjoy spending so much time there! For any type of work you do, Empire Closets can provide you with office storage solutions. Contact us today to get started creating your custom design!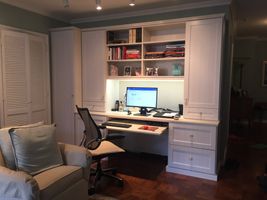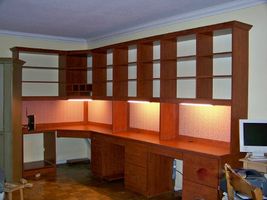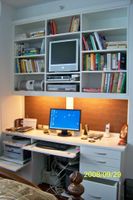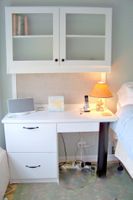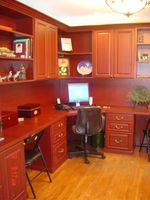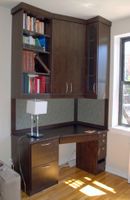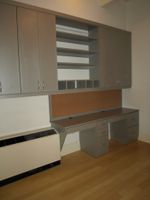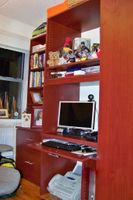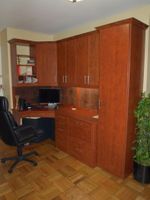 Libraries
What better way to get lost in thought than indulging in your favorite book pulled from the shelves of your very own library? With our custom library units, you can make your dreams of a custom home library a reality! Contact Empire Closets today to learn more about our custom library units.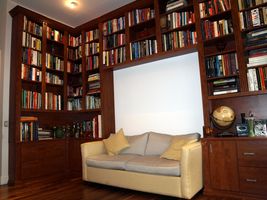 Media Centers
Every home needs a relaxation quarter where you can throw your feet up and take a load off after a busy day. Whether you prefer to read a book, watch TV, or play your favorite video games, a custom media center is a must! Empire Closets offers custom entertainment centers to create a room that not only meets all of your design needs, but invites relaxation, too. Contact Empire Closets to learn more about our custom entertainment centers.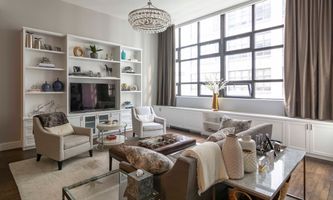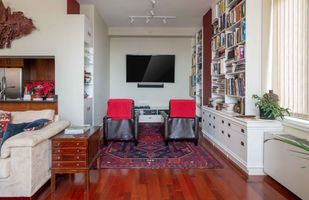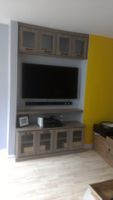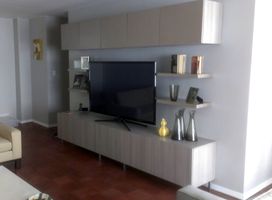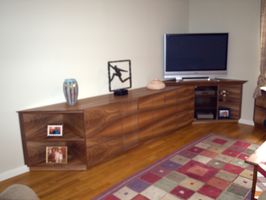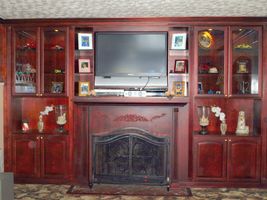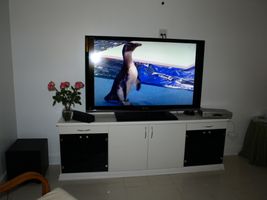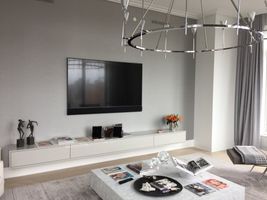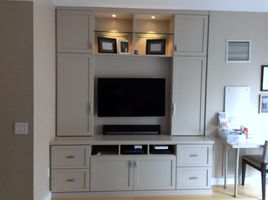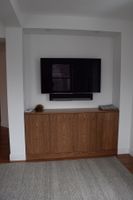 Kitchens
Kitchens are undoubtedly one of the best rooms in the house, as they are home to the creation of scrumptious meals and good conversation. At Empire Closets, we strive to create the most stylish and functional pieces so you can take your kitchen to the next level. Below you will find images of custom kitchen cabinets we have built for previous clients.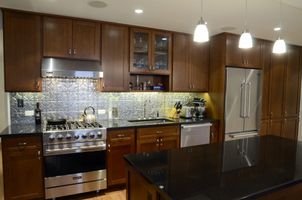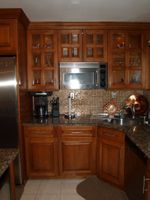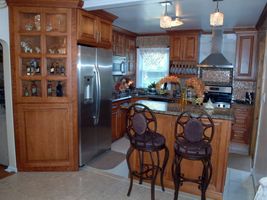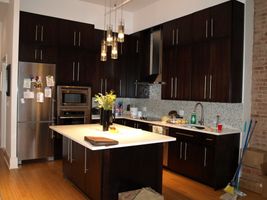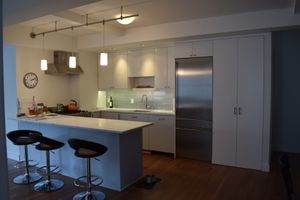 Pantries
What's a kitchen without a pantry? It's incomplete! The pantry plays a vital role in the kitchen, from storing your spices to kitchen utensils. Empire Closets provides custom pantry designs that take into account both functionality and looks. We want your pantry to look beautiful while also allowing you to efficiently cook meals and stay organized. Reference our images below to see some of the custom pantries we've designed.
Laundry Rooms
Doing laundry can be a daunting task, especially if your laundry room is cramped and unorganized. At Empire Closets, we provide our clients with unique laundry room designs to meet each persons' needs. Having an organized space to do your laundry will not only make the process more efficient, but will also make you appreciate your personalized laundry room. Having an organized space for doing your Laundry makes the job easier and saves you lots of time. View our laundry room solutions below and contact Empire Closets today!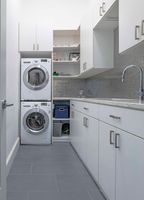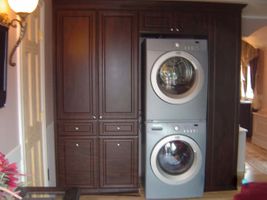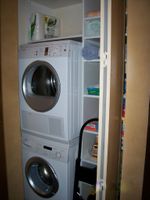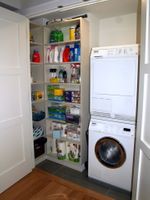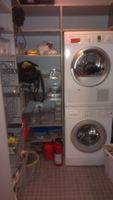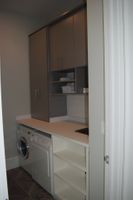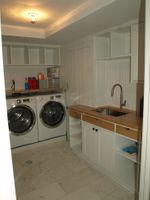 Wall Units
Oftentimes, homes and apartments have very limited closet and storage space, which can make organization nearly impossible. Empire Closets provides customers with closet solutions that allow you to maximize storage space, while making your home look stunning. Below you will find some of our previous built- in wall unit designs. Contact Empire Closets today to get started on your custom home design!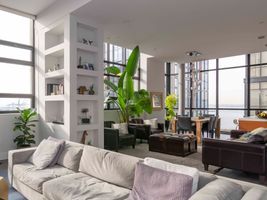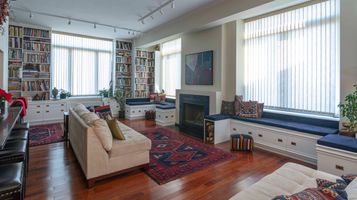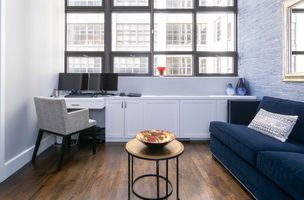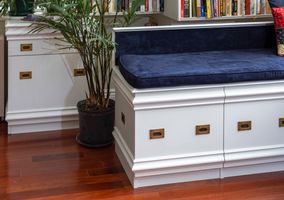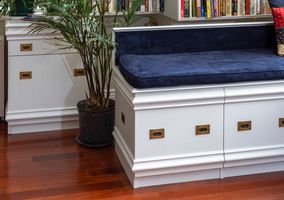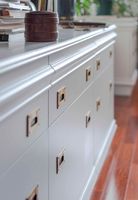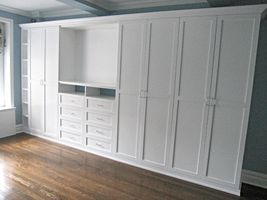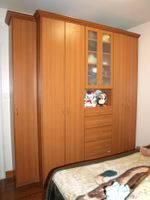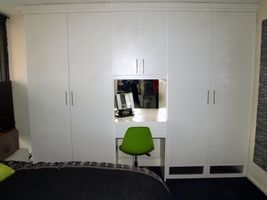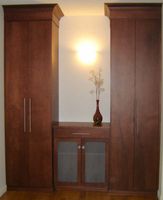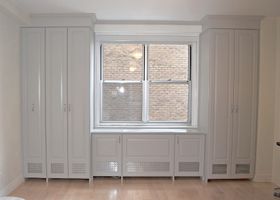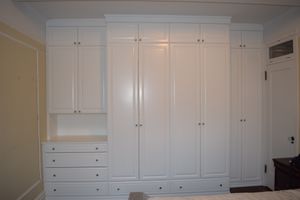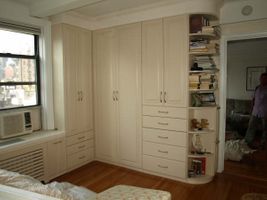 Murphy / Wall Beds
When you live in a smaller home or apartment, space can seem very limited. Organization can get thrown out the window when you are forced to shove everything into a tight area. Empire Closets provides customers near Manhattan with custom wall beds that provide extra storage space and allow for optimal organization.For more information, contact Empire Closets about our custom wall beds today!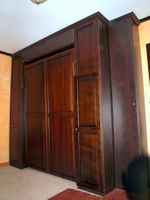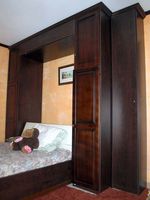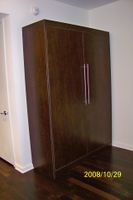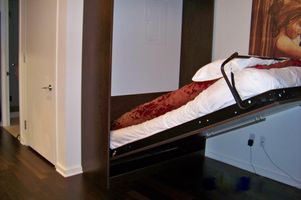 What Are You Waiting For?
Get in touch with us so we can start working with you today!